A wood-fired pizza place in St. George.
Located
Menu
Here is a picture of the menu and below that is a link to the menu out on their web site.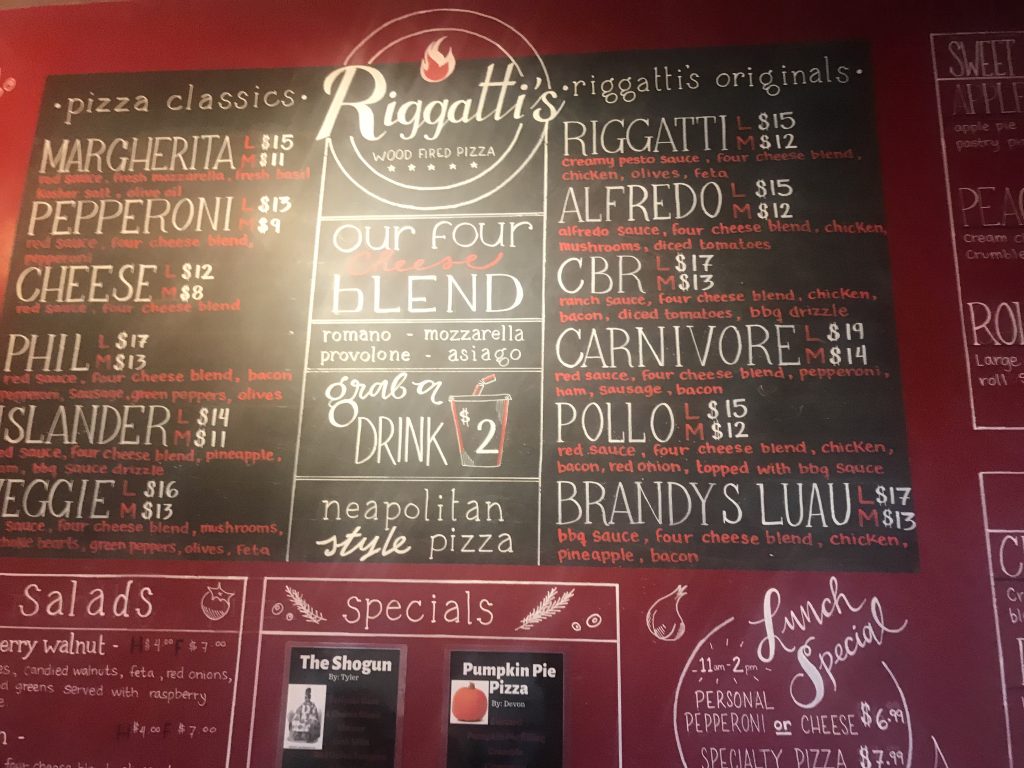 You can also find it here
Ordered
Since we can never decide on what to get we ordered two different personal pan pizza and some salads. That way we can get what we wanted. It was a good pizza and salad. Something different and new.
Opinion
The St. George location is a bit smaller than the other one in Washington, which is just about 5 miles away. It was a good place to eat. Located right there on the main street. Parking was a bit hard to find. If you are in St. George or Washington City stop by and try it.
Video
From their website