One of the worst things that could happen is that this is the last seaday of the cruise and so that means a lot of lasts.
Early morning
Got up and went and filmed some more of the ship. It is one big ship and a lot to cover. Ate a small breakfast and then went back to to the room and waited for the rest to get up and going .
Breakfast
Went and ate a small breakfast, then we walked around and went and sat by the princess life bar. My wife never knew about that that area. A new find, too bad it was on the last day.
Lunch
Had a small lunch in the buffet didn't really had an appetite. Wife ordered room service and she ate in the room while we watched some movies. Still didn't feel that good.
We watched the following movies in the cabin:
Gemini Man

This was a good show I liked it

About Frank

This is a unique and funny show.
Dinner
It was Hawaiian shirt night, well the group wore some shirts and well some other people did as well it appears that we all did the same shopping on St. marten. Had the last dinner on the ship and well the service wasn't that good. They got most of the orders wrong.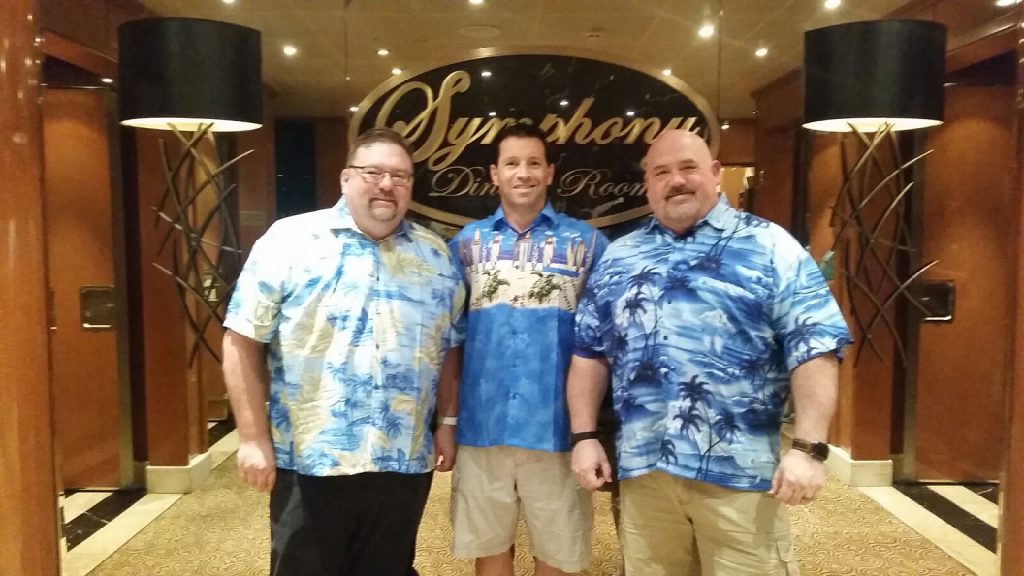 After dinner
We played games over by the Princess Live bar. Then it was time to finishing packing and go to bed to. Wake up and head home.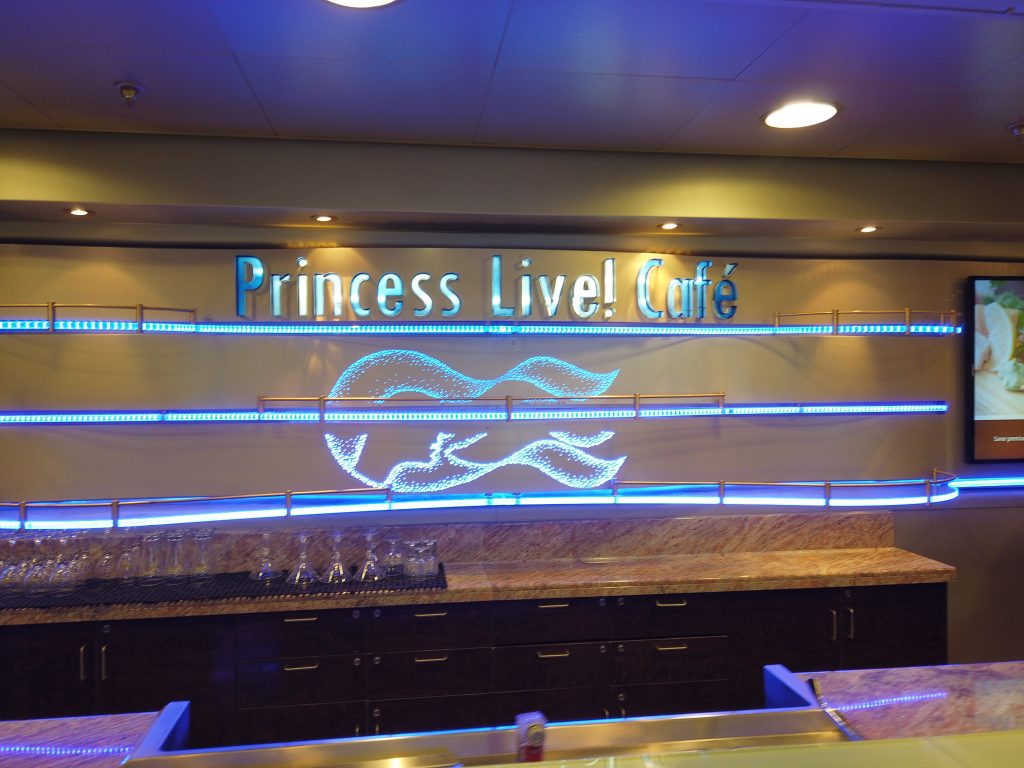 Platter
Here is a PDF version of the platter from the ship.