Another day and some more food to be had to keep you going.
Breakfast
I had Strawberry pop tarts and Cookies and Cream. Good Breakfast right and some water.
Lunch
We went to the lookout Grille which is the restaurant, at Glenwood Cravens this is what we had to eat.
Me

The daily special which was boneless wings (14 of them) and Fries

Wife

Nachos
Diet Coke in the souvenir Cup

Kid number 1

Copied me
He added a souvenir Cup with some lemonade

Kid number 2

Street tacos
Water to drink
Dinner
We went to a taco truck but due to a storm that didn't happen, shut it down. BOO!! So we found a Mexican place called Jilbertitos.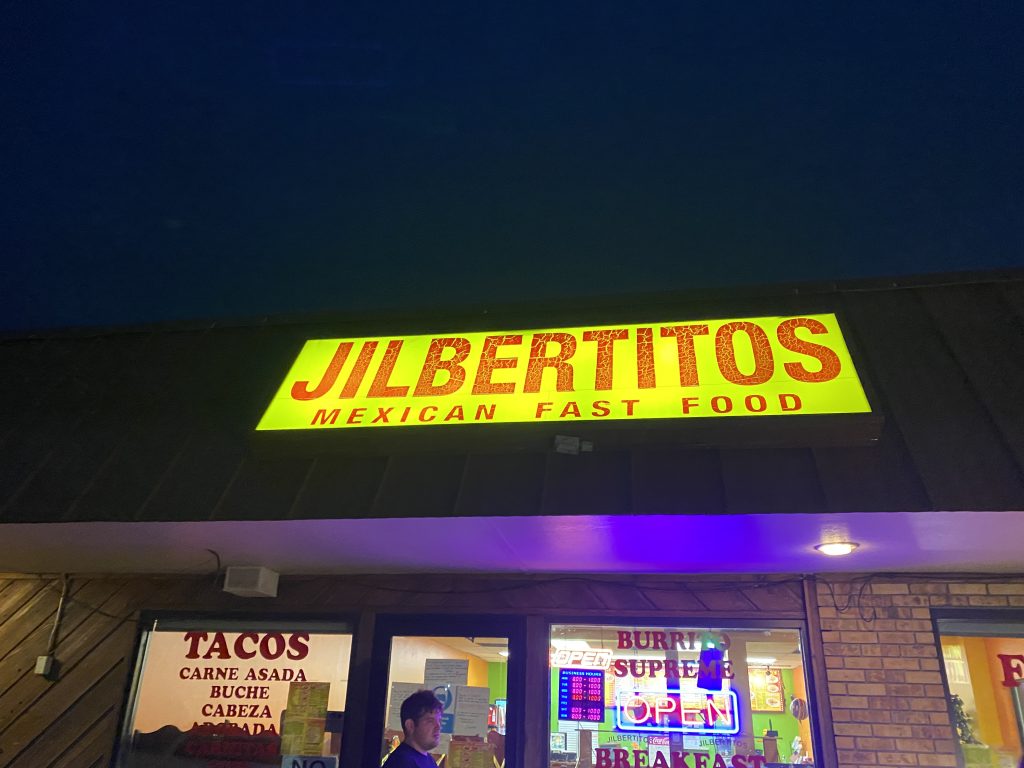 Here is the menu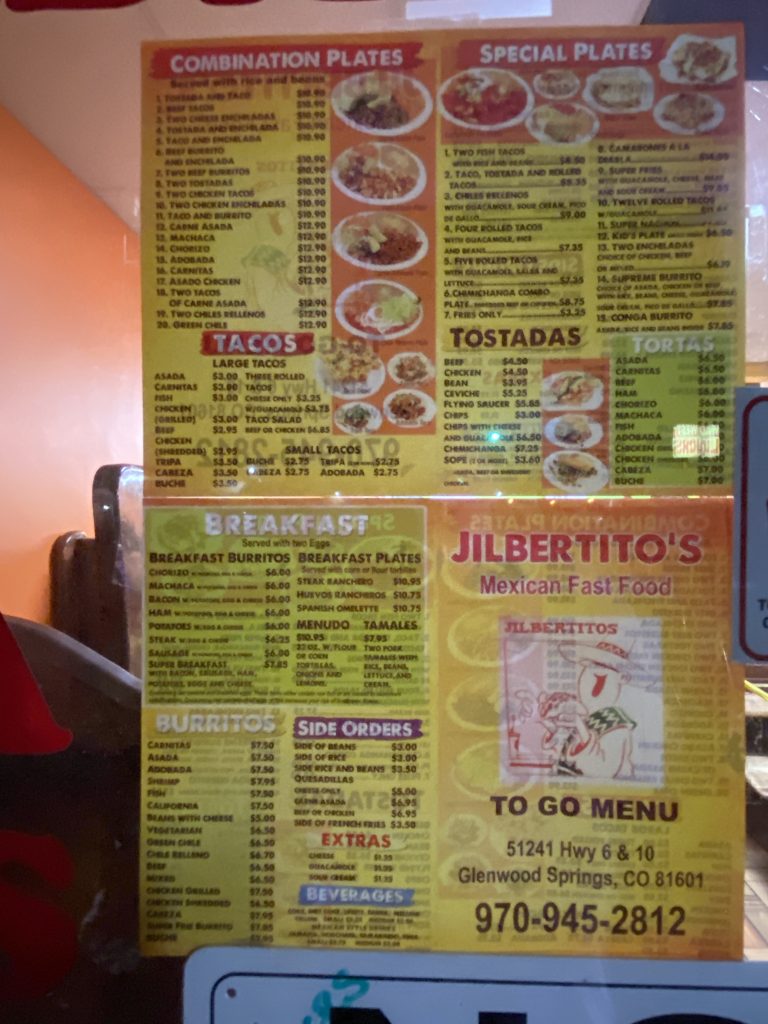 I got Carnitas Taco and a Beef Taco. They were pretty good. My wife didn't like her chimichanga so took one of my tacos and I ate her Chimichanga. I know no pictures.
I know exciting.