Our flight doesn't leave until 6 PM, the only direct flight we could find So what do we do for 9 hours. Sit in an airport, I think not. So I found an excursion that would take up at least 3 of those hours. Here is what we did for those hours.
Off the ship
Once we got booted off the ship and got through customs, without a hitch by the way. We followed the signs and people telling us where to go. We headed to a bus that was going to take us on a ride. Once we got on the bus since we were towards the end of the people getting off the ship for this tour. We got to go to the back of the bus, you know like the cool kids.
Bus
It wasn't that hot as I thought it would be but still, the AC on the bus was welcomed as always. Ince the wife hates the heat. We loaded our stuff at the bottom of the bus and I took my backpack with me and placed in on the bus. The bus will be locked once we get off of it. The bottom will also be locked. We drove through Ft. Lauderdale on the way to the first stop of the tour.
Flamingo Gardens
So we arrived here
This was a nice place to visit . It had the following in it.
Bobcats
Turtles
Aligator
Birds and more birds
And of course Flamingo's
I really liked this place, I am glad I came.
Here is a gallery of pictures
Airboat ride
The next stop on the tour is for an Airboat ride and then a show. This is a popular place. We board the airboat first, well it took about 45 min.  It was very busy.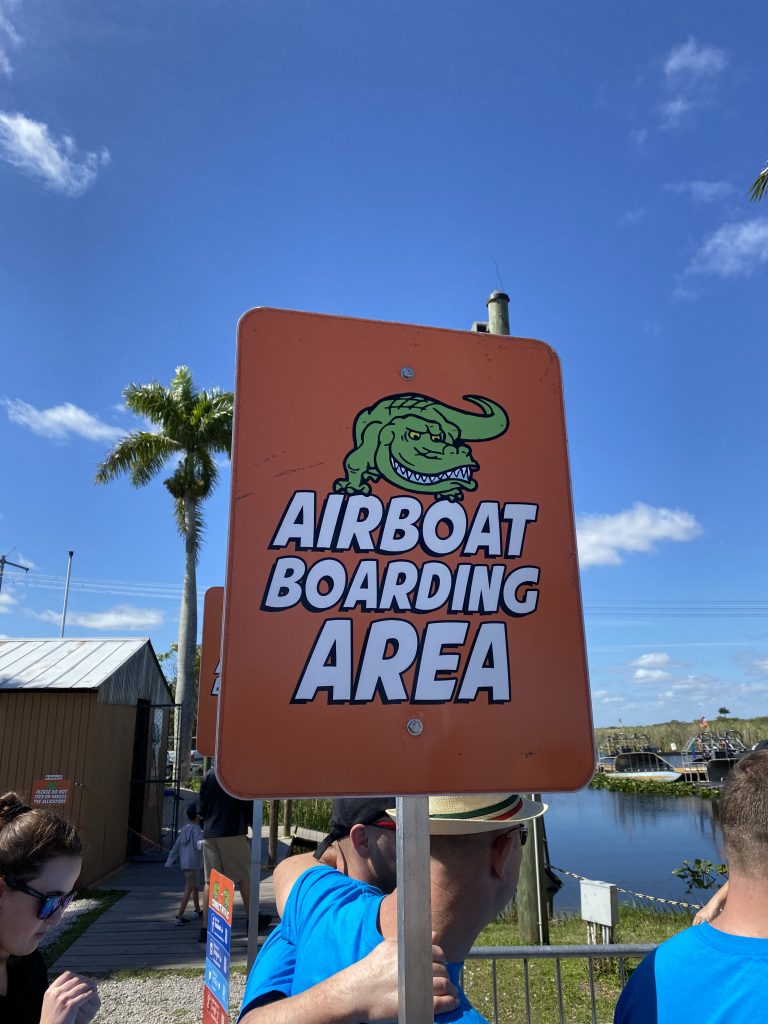 It was a fun ride, quite not what I expected but it is what it is.
Here are some pictures
The next part of the stop is a Gator presentation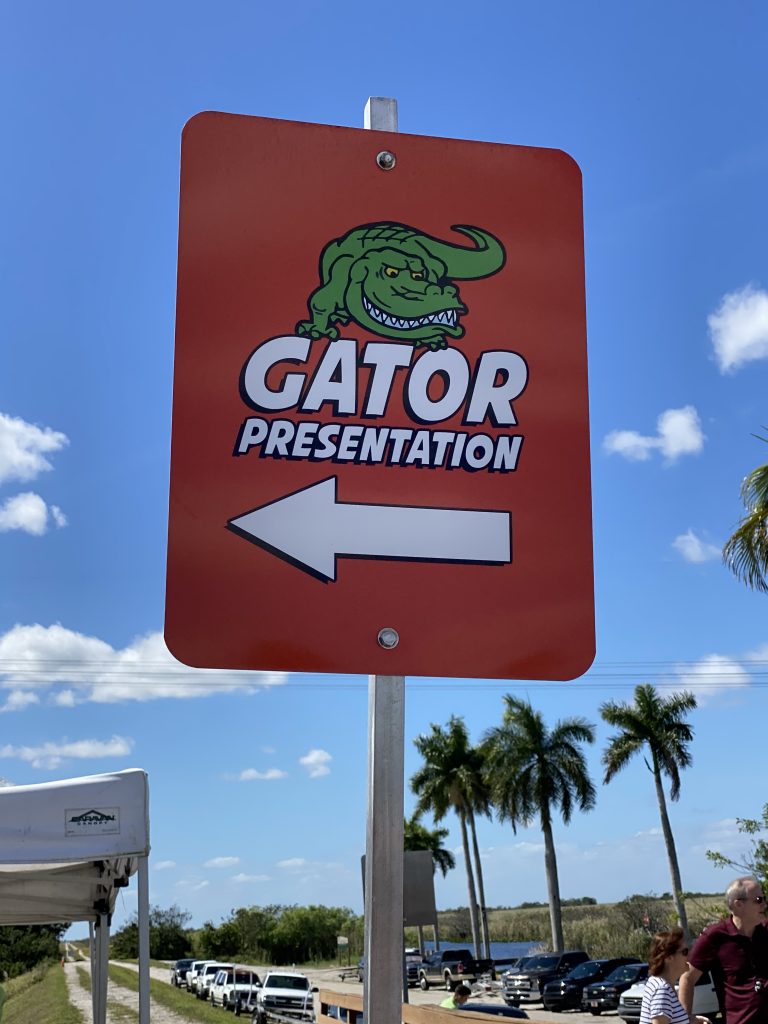 It showed that gators are just clam and lazy not as the violent creatures I was led to believe there were. They are only violent if they feel threatened, but still, I would never do this.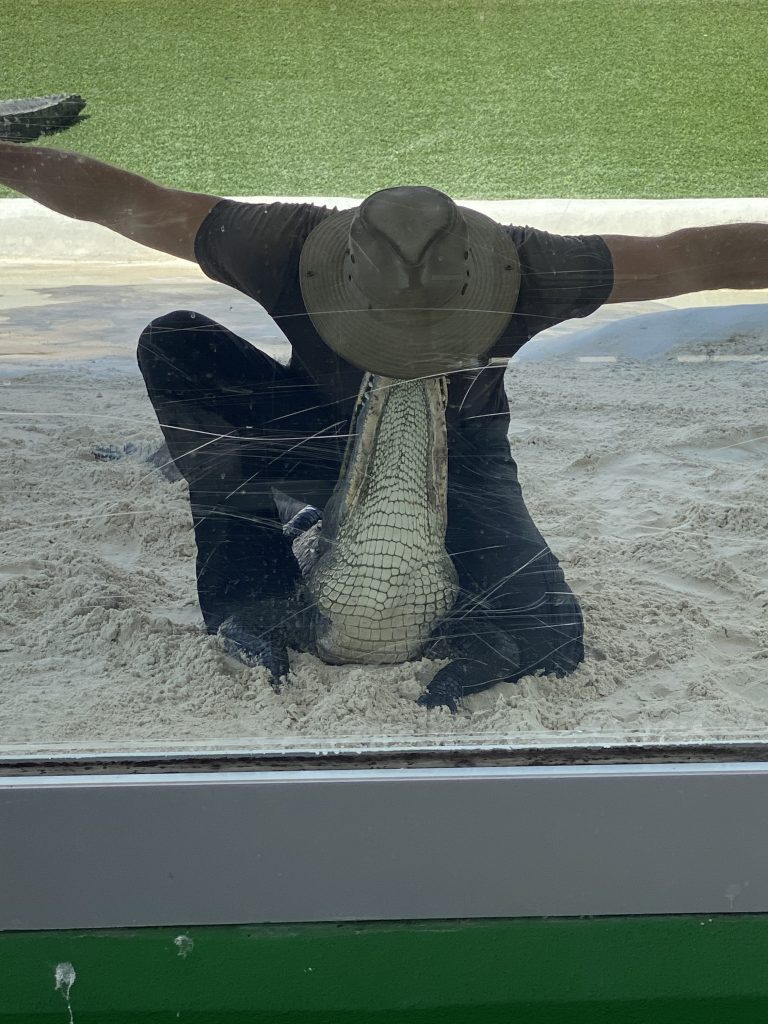 Here is a photo gallery of the day
Overall
This was a good tour. I am glad I did this tour. I never thought about doing a tour after the cruise due to flying out shortly after we got off the ship. But since our flight was later in the day. Why not. I didn't want to sit at the airport all day.